Easy to carry, easy to stock, easy to use
Glass fiber composites have the advantages of high strength and light weight..
Our composite tubes are available in standard and custom sizes for outstanding strength, durability, light weight and rigidity
Corrosion resistance
All other different lengths are available as requested
Jingsheng Carbon Fiber Products has been focusing on the R&D, production and sales of carbon fiber products for cross-industry applications.The production technology has obtained IOS9001 certification. We have 6 production lines and can produce 2000 pieces of carbon fiber tubes every day. Most of the processes are completed by machines to ensure efficiency and meet the delivery time required by customers. Jingsheng Carbon Fiber has been committed to creating an innovative industry integrating technological innovation, management innovation and marketing innovation.
| | |
| --- | --- |
| Product name | Fibergalsss Pole |
| Material | Glass fiber rolling resins |
| Surface | Smooth, Matte finish, High gloss finish |
| Diameter | 12.7mm 15mm 16mm 19mm 20mm 22mm 25mm 28mm 30mm 32mm 35mm 38mm 45mm 51mm 63mm 76mm 89mm 100mm; |
|   | 0.75'' 1'' 1.125'' 1.180'' 1.250'' 1.50'' 2'' 2.5'' 3'' 3.5'' 4 '' and custom. |
| Length | from 300mm to 7000mm and custom. |
| Color | red, black, white, yellow, blue, green, white, gray and custom. |
| Surface treatment | smooth, matte finish, high gloss finish |
| Application | 1. Electrical and electronic markets |
|   | 2. Cable tray, radome, insulation ladder, etc. |
|   | 3. Chemical anti-corrosion market |
|   | 4. Grating floor, handrail, work platform, underground pressure pipe, stairs, etc. |
|   | 5. Building construction market |
|   | 6. Window frame, window sash and its components, etc. |
|   | 7. Lampposts, water treatment, brackets against huge industrial cooling towers, etc. |
| Advantage | Durable |
|   | Light weight and high strength |
|   | Corrosion resistant and anti-aging |
|   | Heat and sound isulation High Mechanical Strength |
|   | Low density and high Straight |
|   | Dimensional stability |
|   | Impact resistance UV Resistant flame Resistant |
|   | Abrasion and Impact Resistance |
| Services | CNC cutting according to your CAD drawing |
|   | Print according to AI file |
Window cleaning pole
Solar panel cleaning
Outrigger
Fruit picking pole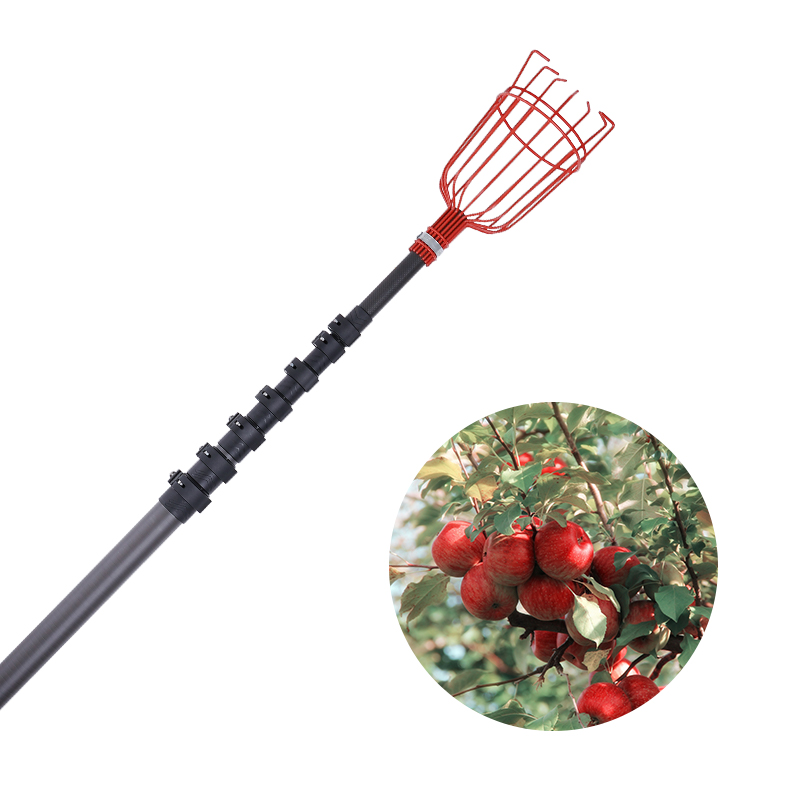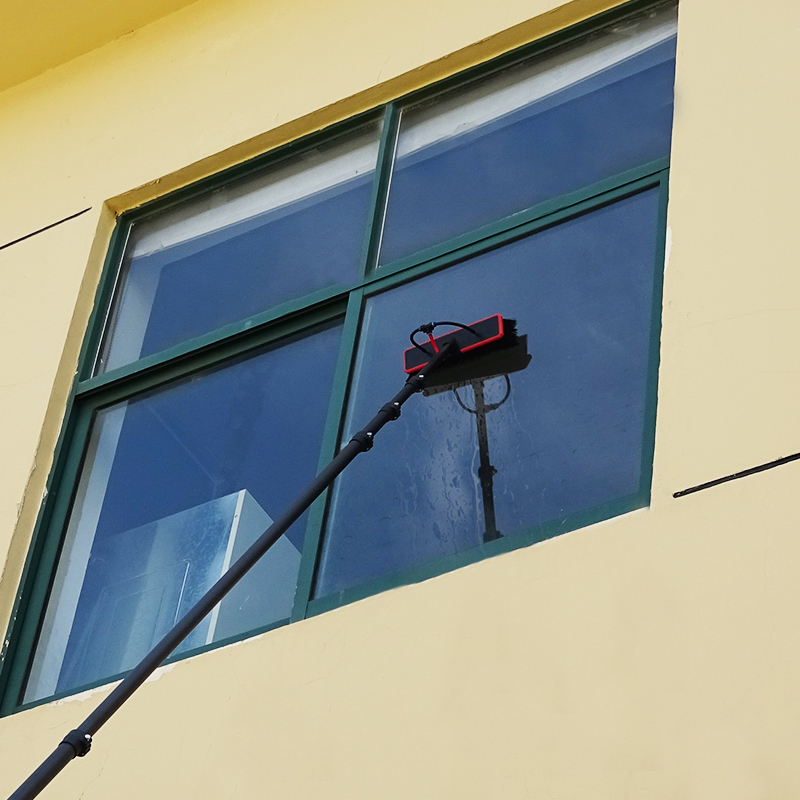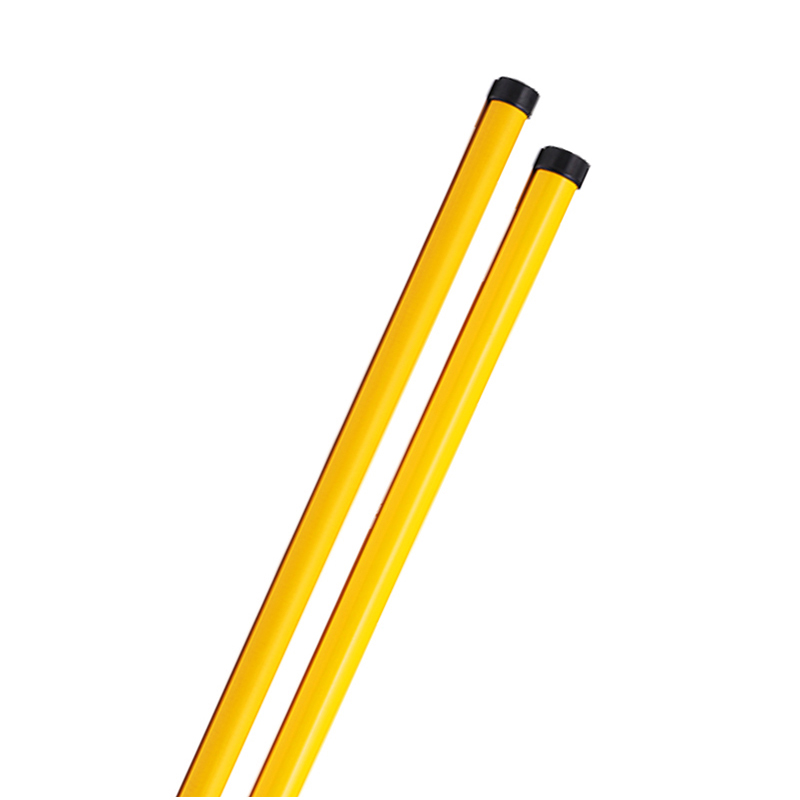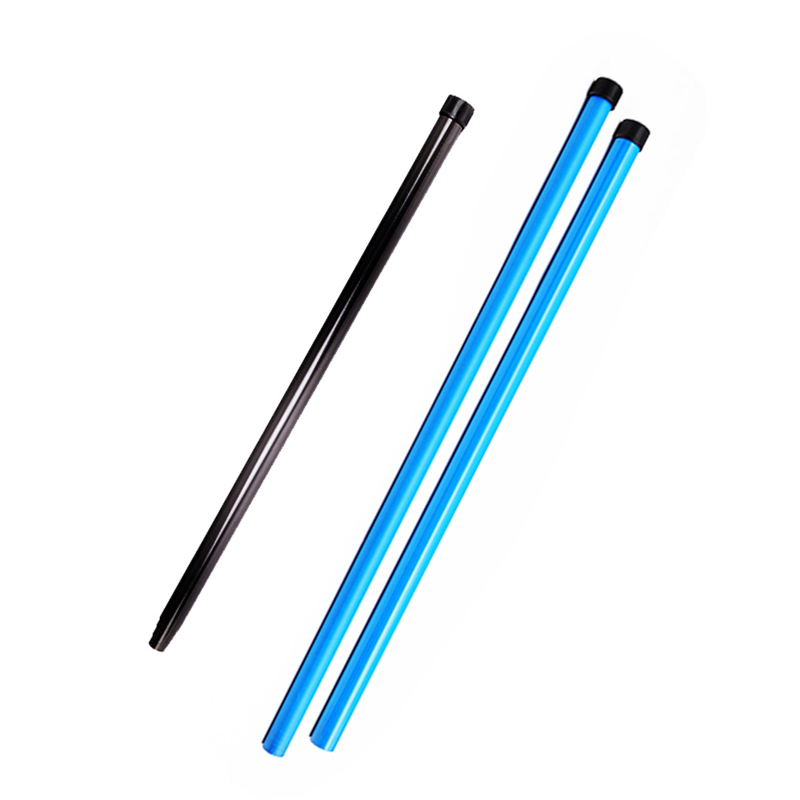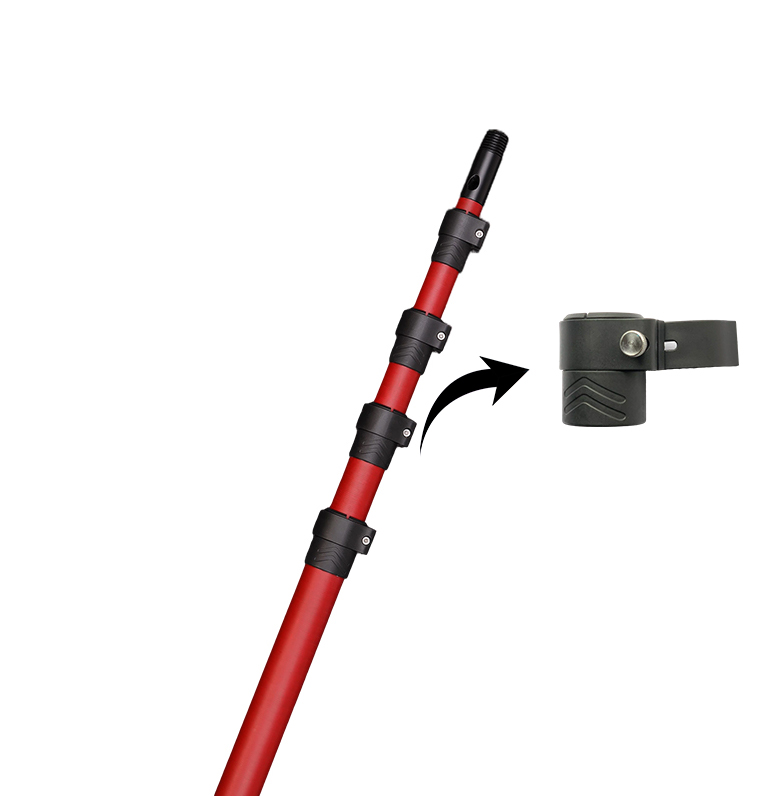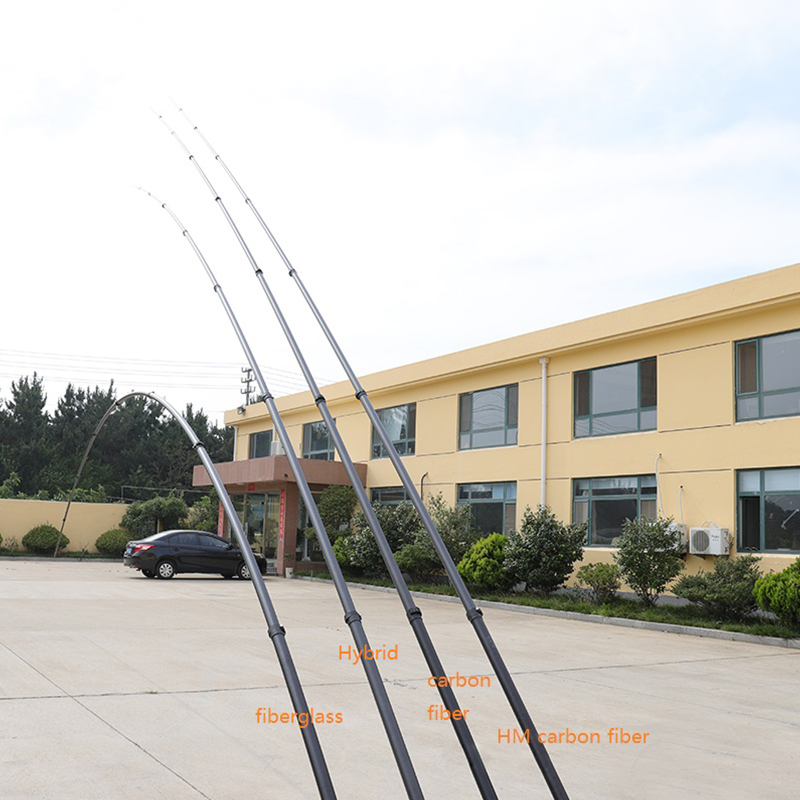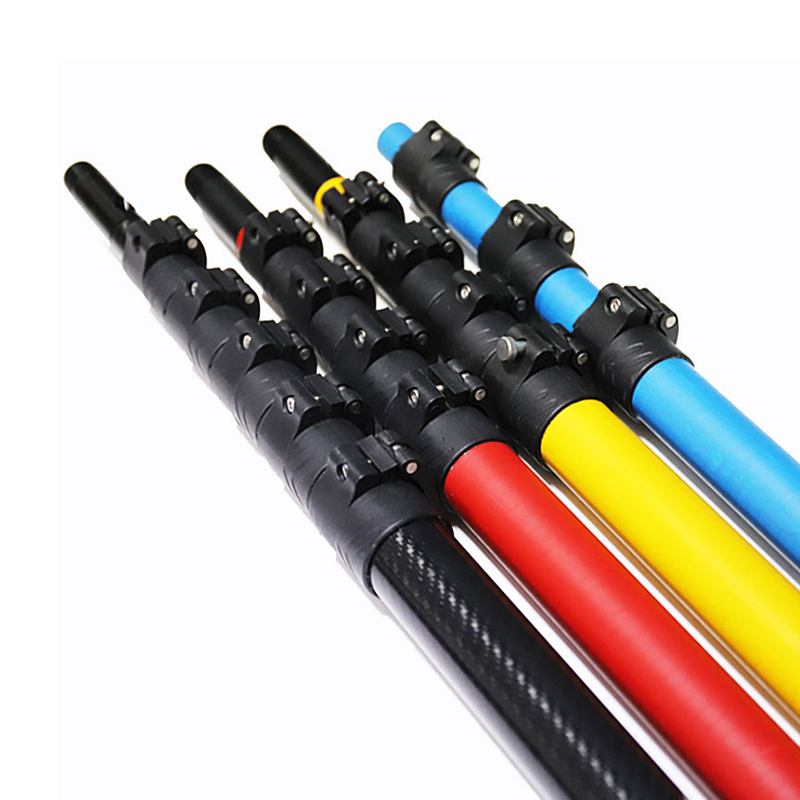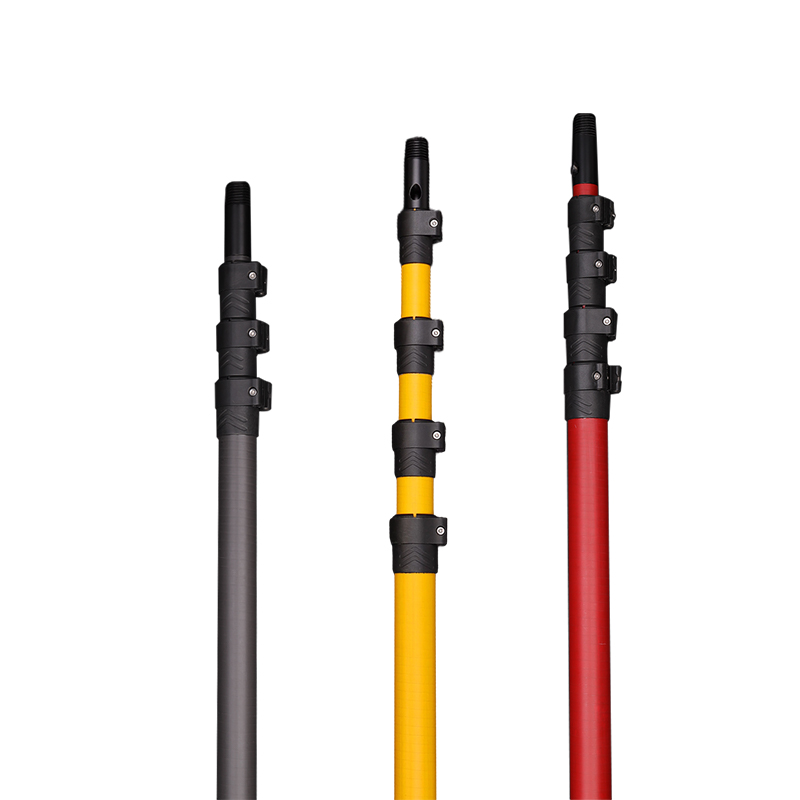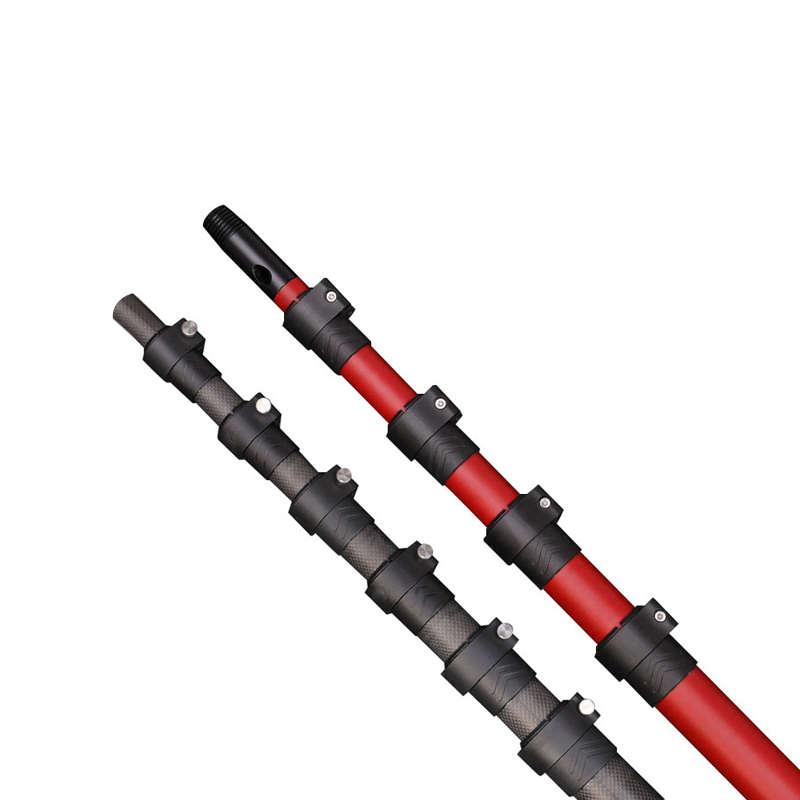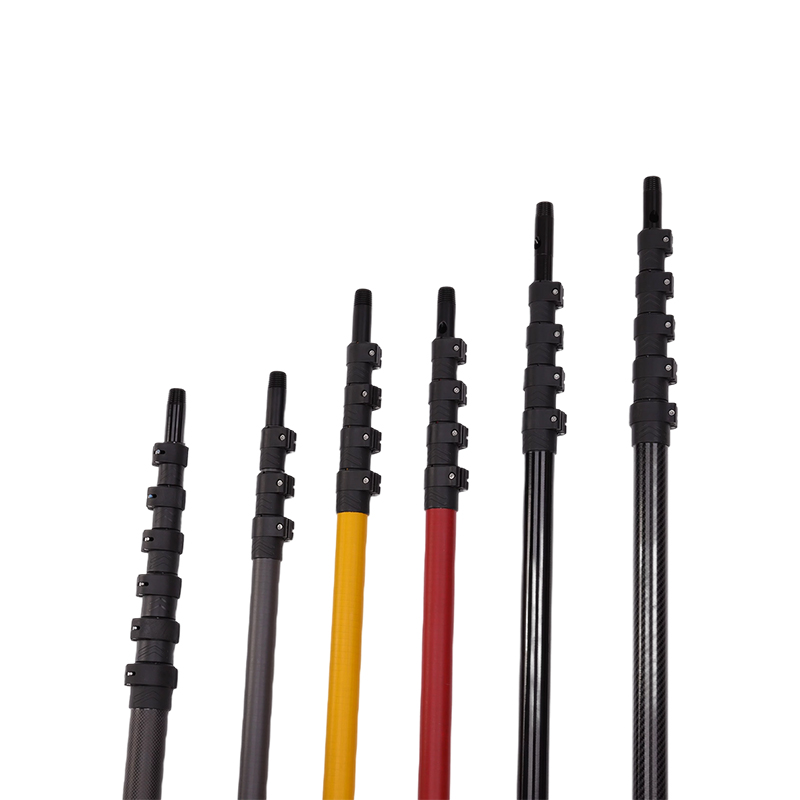 Glass fiber pole is a kind of composite material with glass fiber and its products (glass cloth, tape, felt, yarn, etc.) as reinforcement material and synthetic resin as matrix material. The concept of composite material refers to a material can not meet the requirements of use, need to be composed of two or more than two kinds of materials together, the composition of another can meet the requirements of the material, that is, composite material. Single glass fiber, although the strength is very high, but between the fibers is loose, can only bear the tension, can not bear bending, shear and compressive stress, but also not easy to make a fixed geometry, is soft body. If you glue them together with synthetic resins, you can make all kinds of rigid products with fixed shapes that can withstand tensile stresses,
It can also bear bending, compression and shear stress. This constitutes a glass fiber reinforced plastic matrix composite.